Saent India Engineering Consultants Pvt. Ltd., a professionally managed Electrical Consultancy organization has now extended its service providing complete MEP consultancy, offering wide range of services across various departments of Electrical, Plumbing, HVAC, Fire and strategic IT (Networking) solutions. Our expertise lies in understanding our clients' need and providing the most suitable solution.
Innovation, attention to detail and integrity have been the cornerstones of our growth and success. Ongoing technical and academic training programs and industry research works continue to keep us updated with the changing trends of the industry.
With a strong vision and mandate, we invest for harnessing the HR intellectual and technical expertise to cater the right business domain. We offer a focused domain based expertise to understand and streamline our customer's business process. Saent India caters to a wide range of customized services to suit the modern day's IT- driven Business.
With Saent India as partner, you have the assurance of the latest trends in MEP services at your disposal. Besides, our experienced and enterprising team of BE, B.Tech , Diploma Engineers and trained & expert Draftsman, we ensure our clients to render our services more than expected and be satisfied.
Our objective is to provide International Quality, Standard adherence and prompt customer support.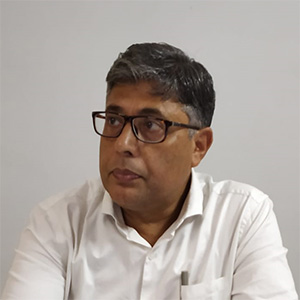 Mr. Santanu Mukhopadhyay, CEO & Director
Founder cum CEO, an engineer by education has more than 33 years of experience in his credential. During this period of time, he has worked in senior position with reputed consultancy and construction companies, before setting up his own consultancy firm in 1997.  Mr. Mukhopadhyay and his firm are associated with a number of prestigious projects as Electrical Consultant.
As a leading Electrical Consultant Mr. Mukhopadhyay
Attended the Meet of Top Ten Indian Consultants  at Paris in 2006.
Attended the inauguration function of Asia Electrical Trade Fair at Dubai in 2007 as a special invitee.
Was inducted as a member of Technical Committee of Jadavpur University  for the World  Bank  aided  Technical  Education Quality Improvement Programme (TEQIP).
Represented as a lone electrical consultant from eastern India in Paris in 2016 for LT distributional system techniques and standards adopted internationally organised by ABB.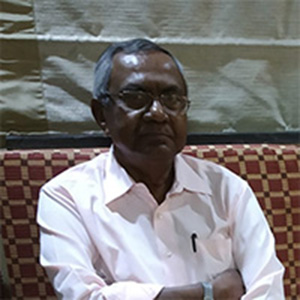 Mr. Prabir Ganguli, Director & Overall Technical Incharge
Mr. Prabir Ganguli, one of the Founder Members, Director and overall In-charge of all technical activities (Electrical) of the Organisation, by education an Electrical Engineer has more than 42 years of experience in senior position with reputed electrical companies and consultancy.
Some Key Companies with which Mr. Ganguli worked in his 42 yrs electrical engineering carrier like
Rayrolle Burn Ltd..
Dishargarh Power Supply Co. Ltd.
Andrew Yule & Co. Ltd.
Presently Mr. Ganguli is full time Director and  Technical Head of the Company. He is well known and well respected in Electrical field all over India for his academic excellence and knowledge. Advisors and consulting engineers of R&D Department of many reputed electrical manufacturing companies both in India and abroad on behalf of the Company. Consult him in typical electrical HT & LT problems.
Mr. Ganguli is one of the certified electrical consultants of HIDCO.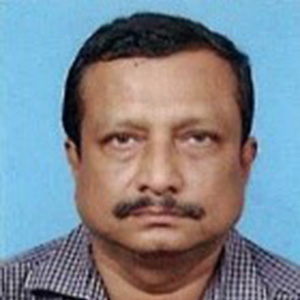 Mr. KUSAL BILAS THAKUR, MEP Project Coordinator & HVAC Consultant
Mr. Kusal Bilas Thakur, a 33 years experienced professional based in the City of  Kolkata, has received his Bachelors Degree in Mechanical Engineering from B E College, Shibpur, India (Presently known as IIEST, Shibpur) in 1983. Later he has received MBA degree from University of Calcutta in operation & system management.
He is a member of both ISHRAE, Kolkata Chapter and Institution of Engineers and also a Chartered Engineer.
After graduation, he joined M N Dastur & Co, the famous Kolkata based Consulting Engineering firm rendering variety of services to different Engineering Industries, as a Site Engineer.
His second venture was with Macneill Engineering Limited, a Williamson Magor Group of Company at their manufacturing unit in Kolkata in Design, servicing, technical Marketing and in Materials Management discipline.
He has served Exide Industries Ltd, the famous Battery Tycoon In India, as Head of Non Conventional Energy Business and Project Division with great fame.
He was with Ambuja Realty Group as General Manager – MEP and in charge of Design, Planning and Execution of various Commercial, Residential and Hospitality Projects for all services like HVAC, Electrical, Fire, ELV etc. Followings are some of the projects that he has handled directly measuring approximately 10 million sq ft.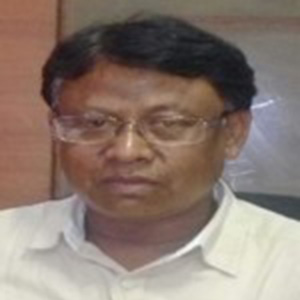 Mr. Sudip Kumar Roy, PHE Department
Mr. S. K. Roy, with an overall experience of about 21 years plus in the field of Public Health Engineering and Fire Protection System. Persuaded Graduate-ship in Fire Engineering from Institute of Fire Engineering, Janakpuri, New Delhi.
He worked with several companies in Delhi, Gurgaon and Kolkata including M/s. Unitech Limited, DLF Limited, Simplex Infrastructures Ltd, Essobigi Engineers Pvt. Ltd and Vijay Fire Protection System Ltd. During his association with the above said Companies Mr. Roy worked closely with clients and personally coordinated all aspects of the design process. He was involved with multi-faceted projects and has handled various projects spread across the country.
He already has experience in handling
Industrial (Thermal Power Plant, Spinning Mill, LPG Bottling Plant, Petrochemical Plant etc.);
Multi storied Residential, Commercial, Retail, Hospitality, Hospital and School projects.
Mr. Tarak Chakraborty, Associate Fire Consultant
Mr. Tarak Chakraborty, a Mechanical Engineering graduate, has 34+ years of experience in System Design, Project Management in the field of Fire Engineering. During his professional tenure, as a close associate of Simplex (USA), Total Walther (Germany), Grinnell (U.K.), Ansul (U.K.), was involved in introducing latest technologies throughout India and was associated with following: 
Pipe Net Computerized Hydraulic
Analysis for Fire Hydrant / Sprinkler System.
Linear Heat Detection System
Remote Controlled Monitor System
Centralized Gas Suppression System
Addressable Smoke Detection System
Wireless Manual Call Point System
Air Aspiration type Detection System
Smoke Management & Safety Audit
HE HAS RECEIVED MEMBERSHIP FROM NATIONAL FIRE PROTECTION ASSOCIATION (NFPA) OF USA IN THE YEAR 2012.
He has also completed professional training course in "On line Project Management Course (Level 1)" through TYCO USA & "Six Sigma" quality programme.
Contact us for all your project requirements